het tekenpodium (2016 - 2018)
Installation consisting of circular platform with round drawing board, turning device integrated camera and projector, graphite on paper, variable dimensions.
An arena-like construction with a wooden floor, livestream projection and drawing board all around. Audience is to enter the surrounding, and on their account will appear in the image. The performer draws what is projected. The work is highly specified by its location and event. Therefor the multiple manifestations of the work all had very different outcomes drawn.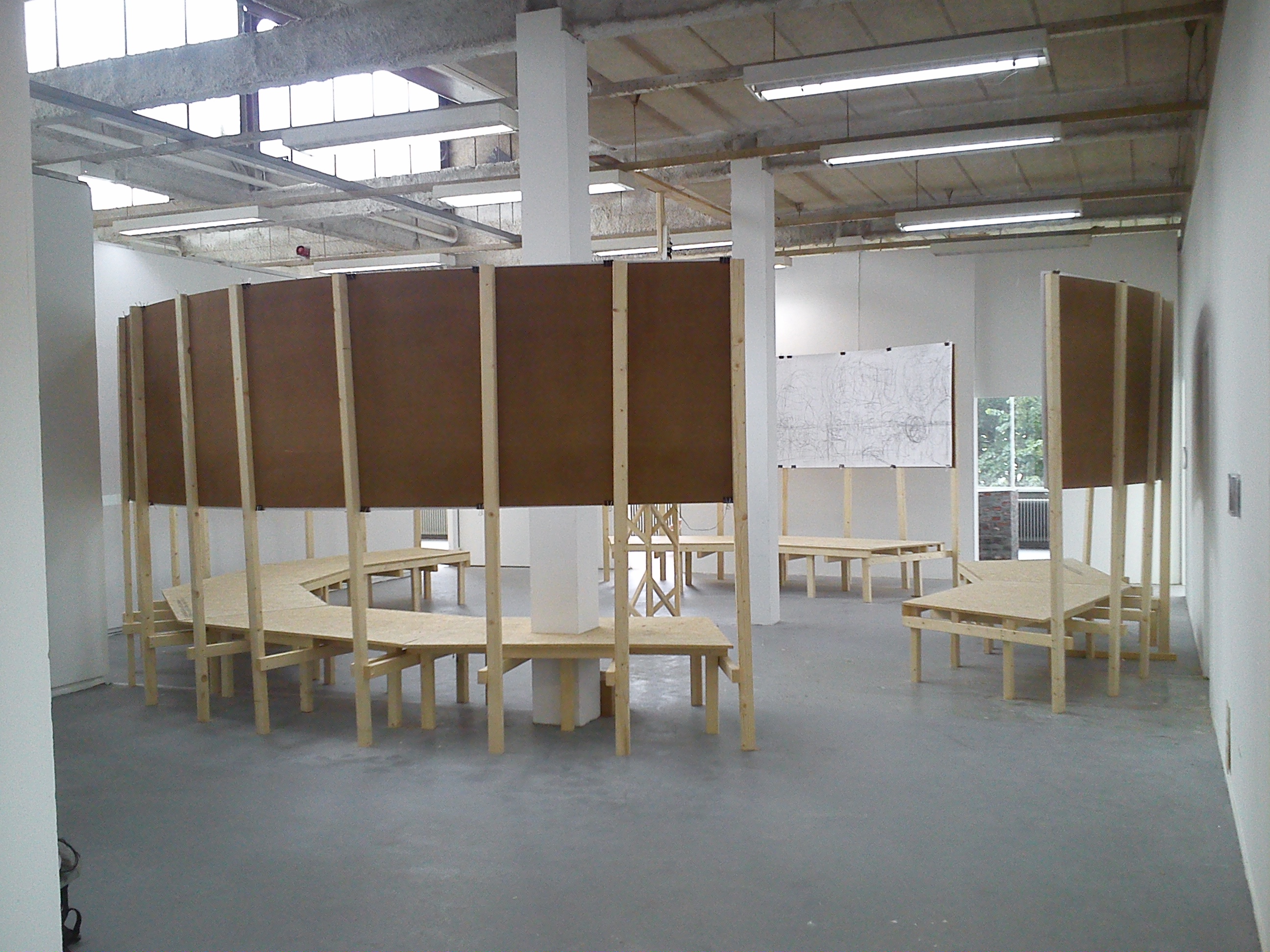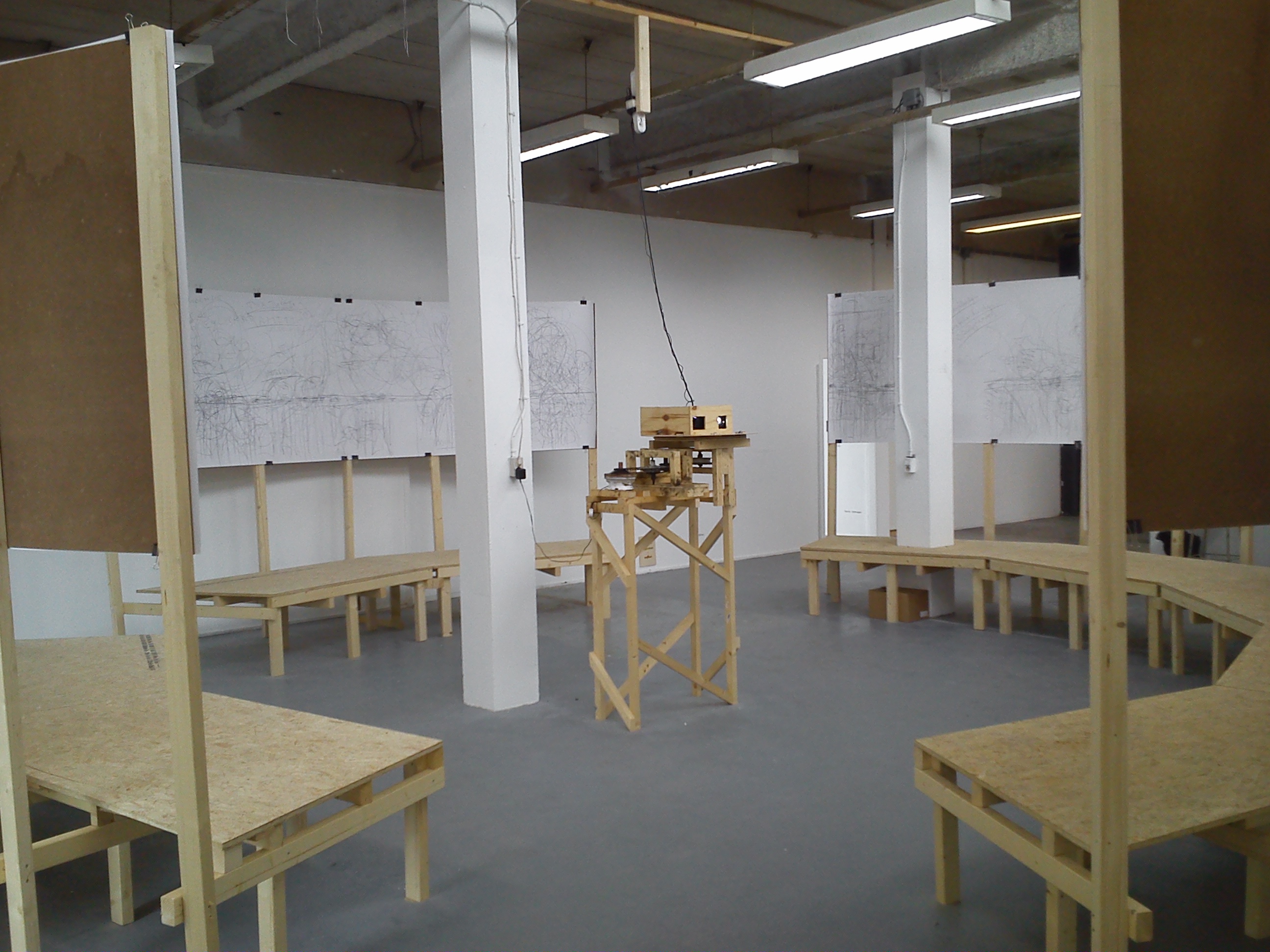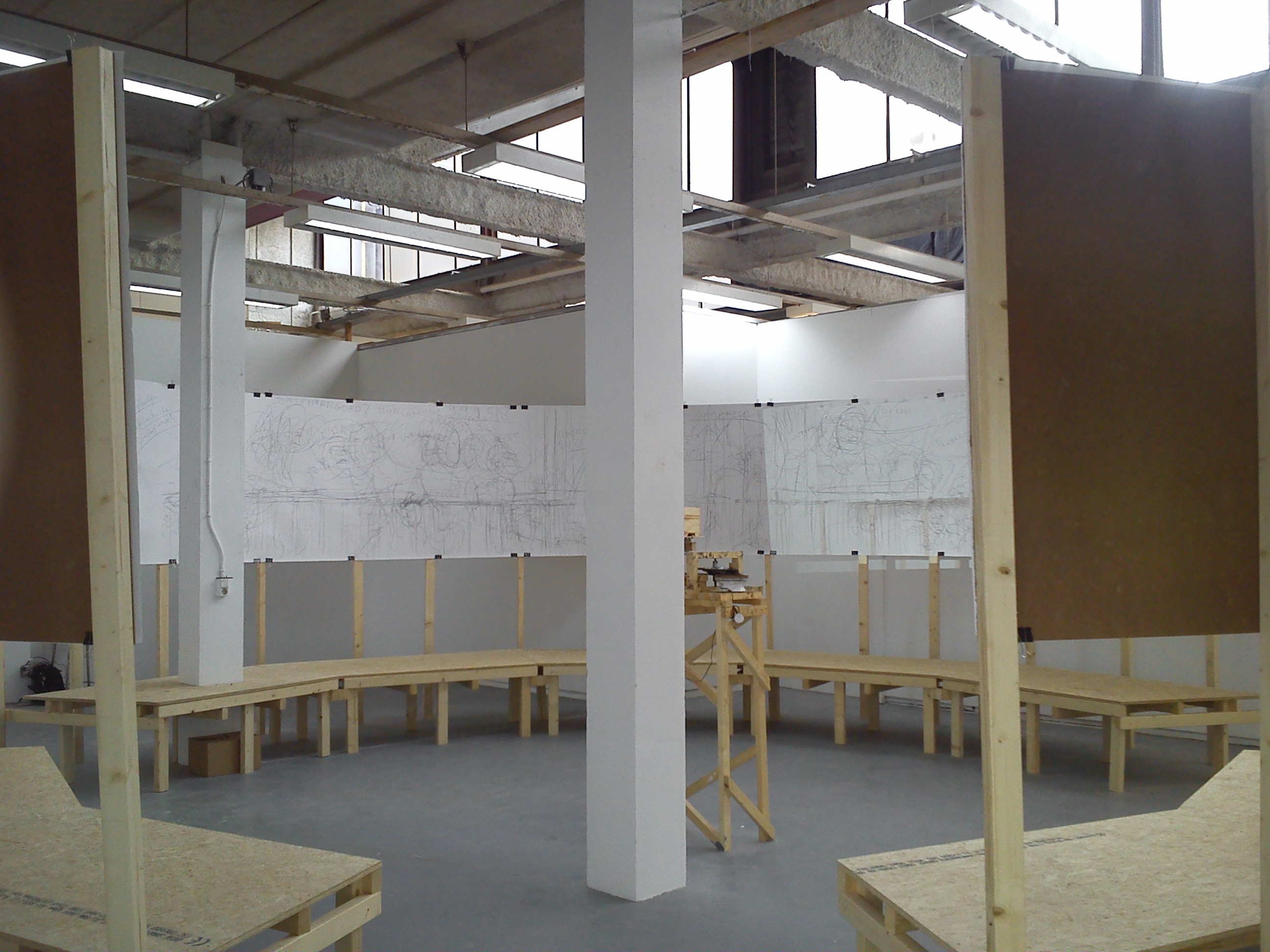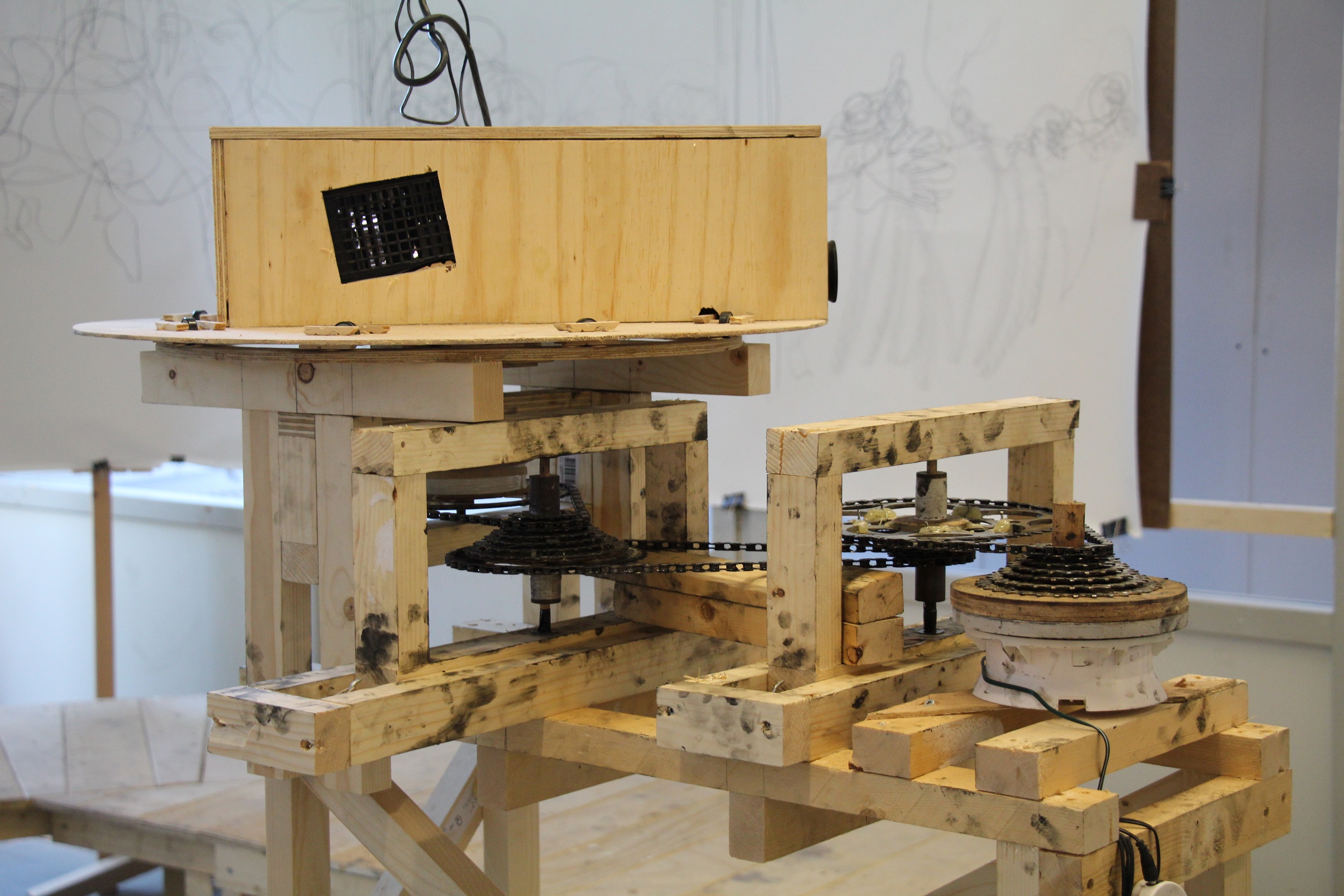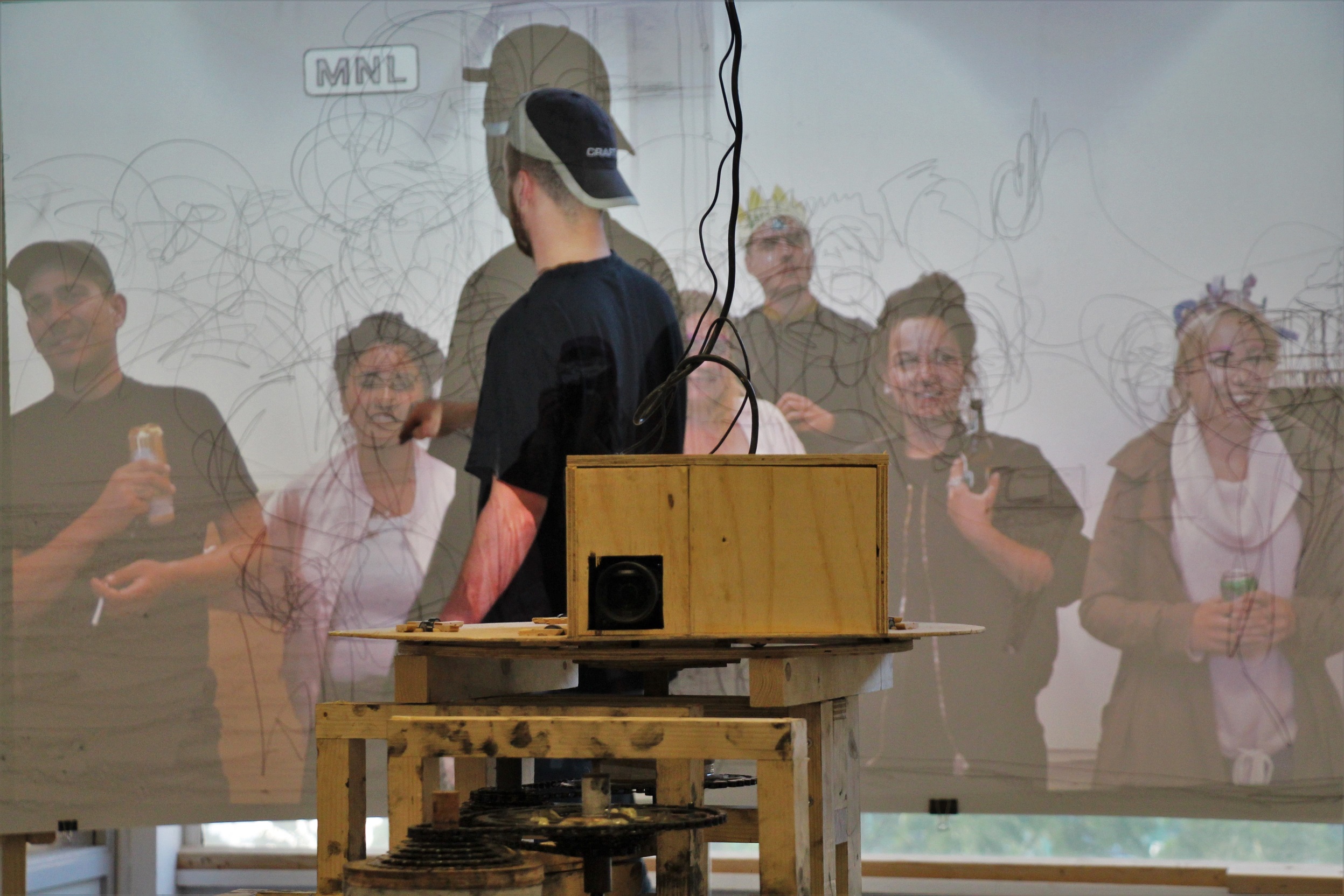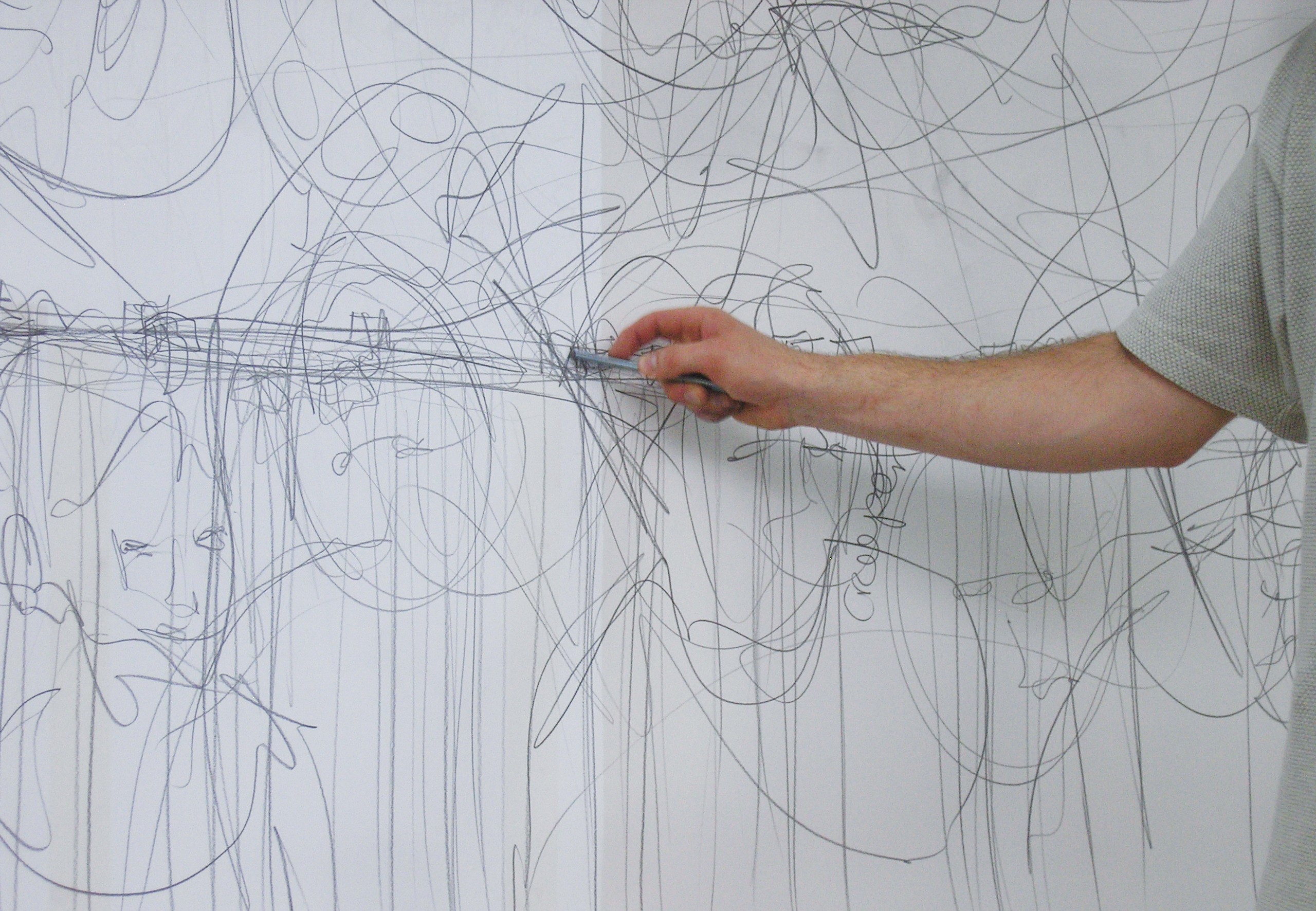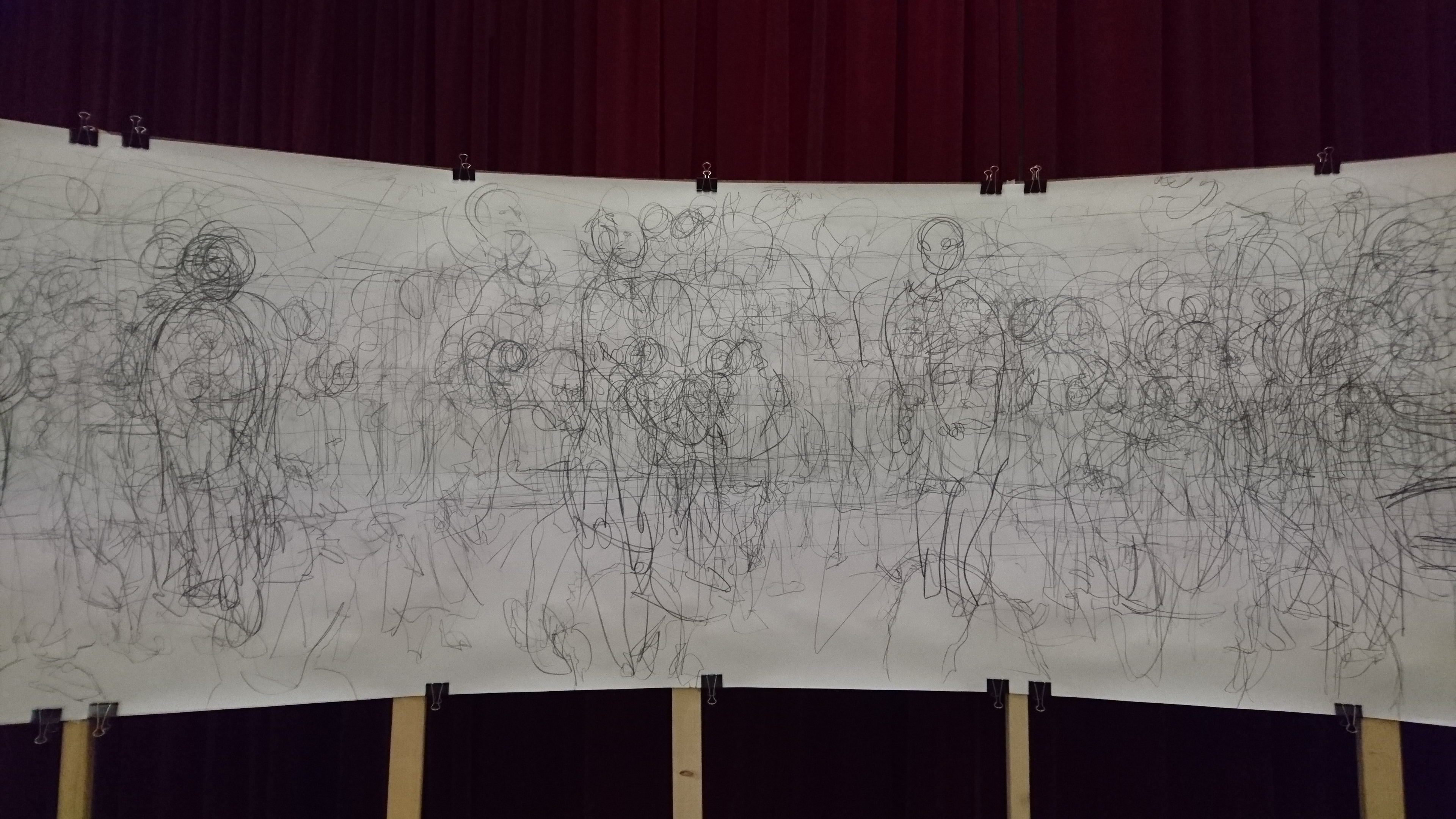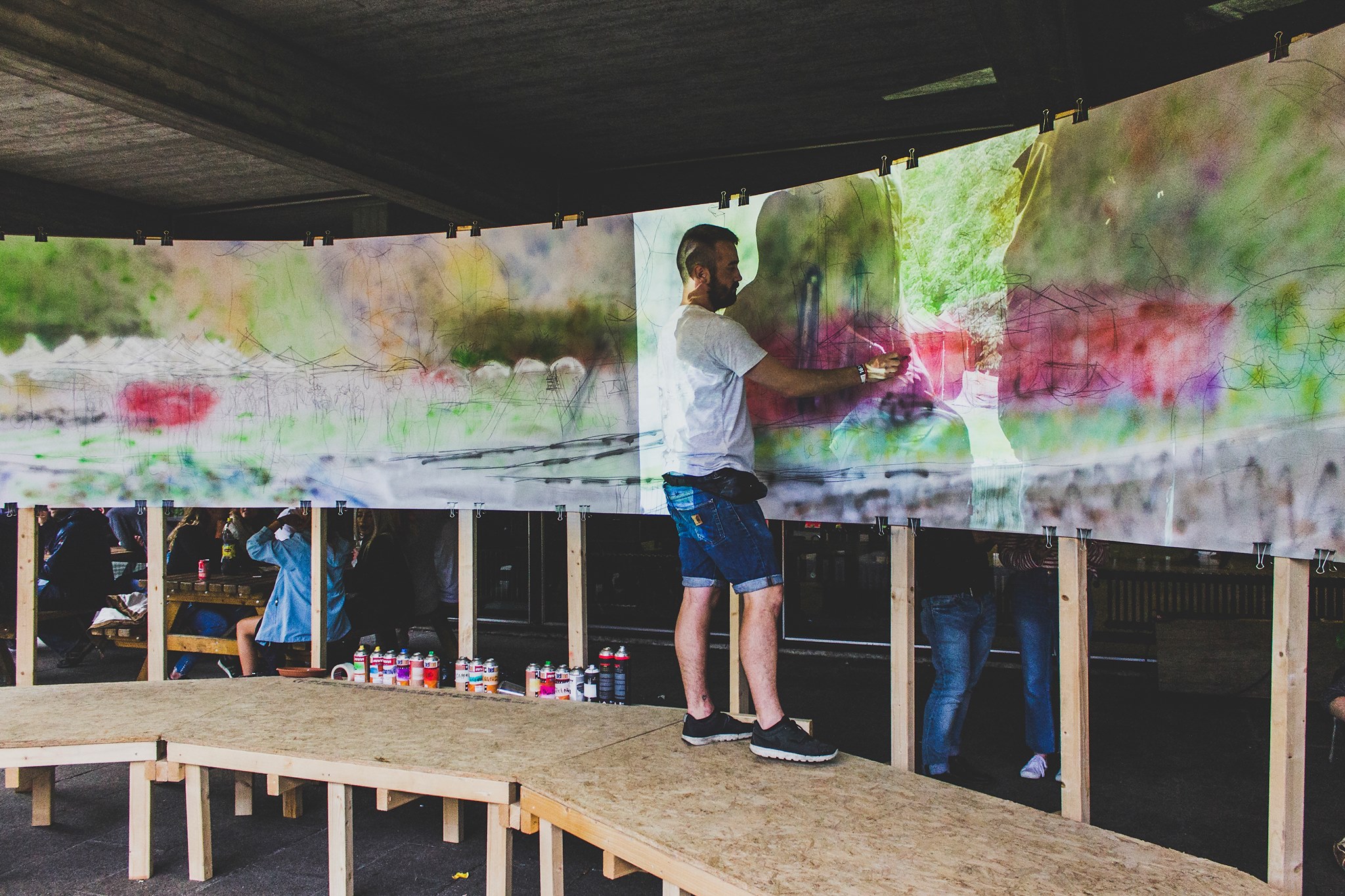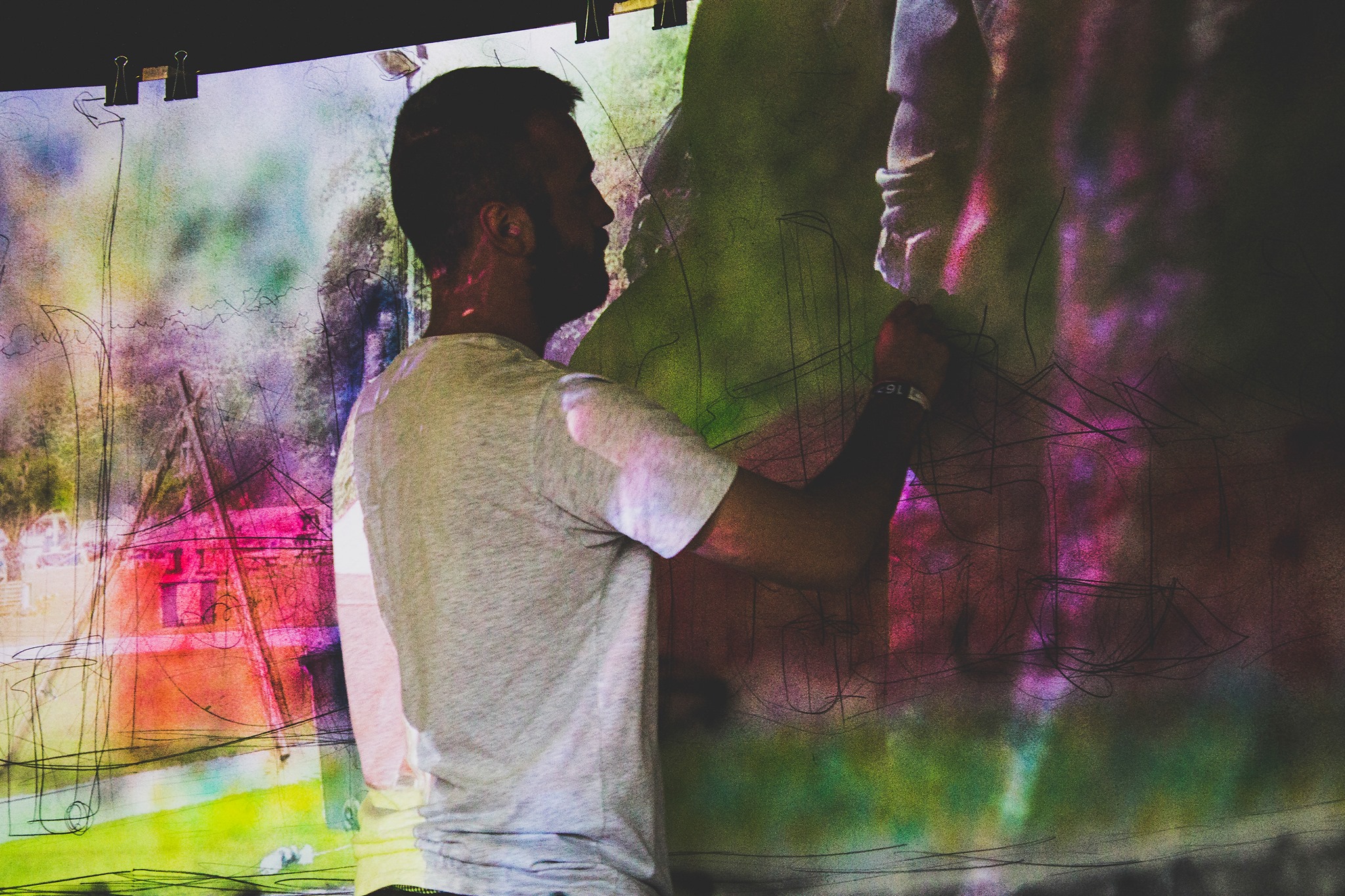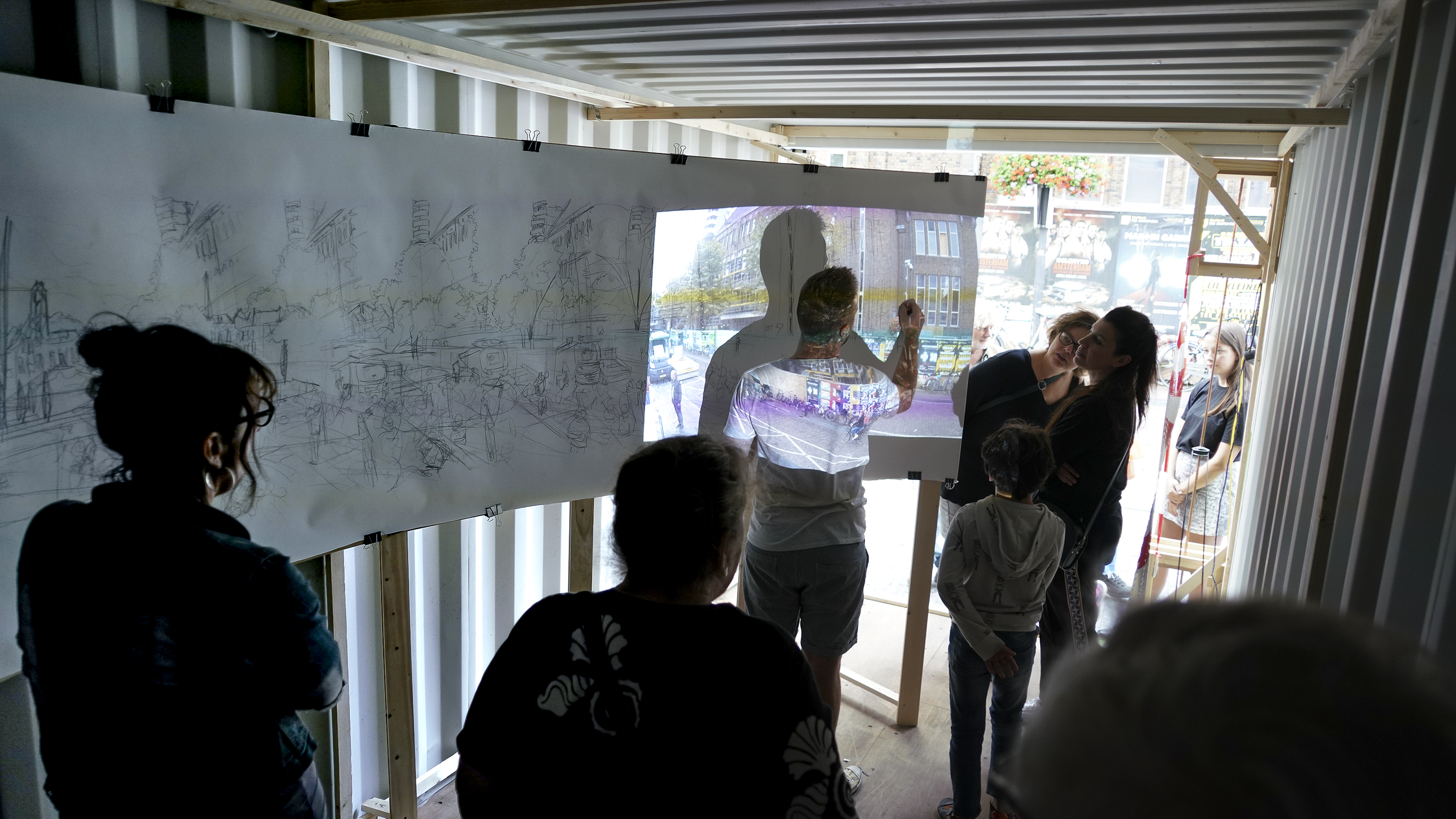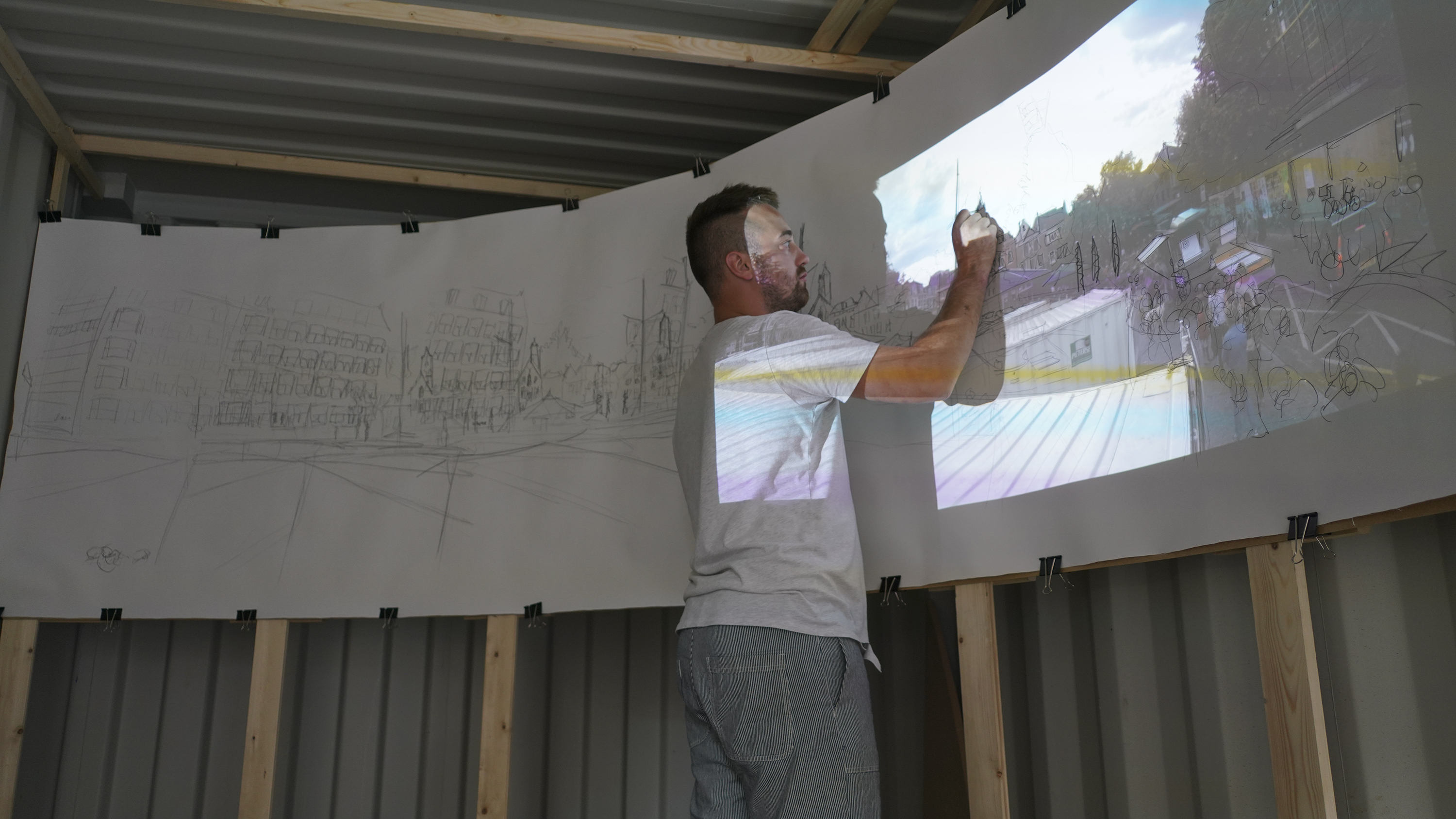 Shown at Graduation Show HKU (Utrecht), This Art Fair (Amsterdam), Habitat Festival (Leuven), Stadhuis (Leuven), Kunstliefde at Art Utrecht (Utrecht)